Please don't waste your money on expensive Solicitors. We are not Solicitors, but with over 100 legal consultants available across England & Wales, we can help you in a family law matter if you do not qualify for public funding and prefer not to use a high street Solicitor.
Between our clients & us, as a team, we can achieve as much
success
as a £1000ph Solicitor -
and that's a fact !! (?)
You can rely on us for quality, transparency and no hidden costs.
| | |
| --- | --- |
| | All the forms you'll need to send to Court completed for you and checked by a legally trained adviser. |
| | Use this option when you have consent from your spouse for divorce or s/he is not likely to be awkward. |

| | |
| --- | --- |
| | All the forms you'll need to send to Court completed for you and checked by a legally trained adviser. |
| | Use this option if you believe your spouse has caused, or is likely to cause, problems or is likely to be awkward. |

We will help prepare your case and attend Court with you. Court forms, advice, case preparation and court attendance for applicants and/or respondents in family & matrimonial law matters, such as :
divorce advice, cohabitation and property disputes,
maintenance, Form E, emergency and domestic violence,
land, property, mortgage & property repossession matters.

The Family Law Clinic specialises in providing professional McKenzie Friends within England & Wales.
Nicola Matheson-Durrant, leading UK professional McKenzie Friend, trains all Family Law Clinic's
advisers in the current rules and guidance on McKenzie Friends, and coaches litigants in person who would prefer to attend court on their own, without support.


Click here for our page that outlines basic information concerning the official guidelines regarding the appropriate actions and behaviour concerning Mackenzie Friends. The page also links to the full legal document that defines every aspect of the matter.
Phone Advice can be a safer, more convenient service - especially in appalling weather.

We also offer a one-price £25 phone advice service wherever you live in the UK.


Direct Tel: 01344 876645.
(No advance booking necessary. Payment by debit card.)
This picture appeared in the Huffington Post recently and prompted us to consider that this service can be extremely useful if for any reason you think that your first appointment might be difficult to keep.

The £25 call can save you personal time commitment and a potential cancellation fee!




| | | |
| --- | --- | --- |
| | Obtain a court order to return your child(ren) to the UK if they have been taken out of the UK by the other parent or kept out of the UK, without your consent, or contrary to a court order. | |


FROM YOUR SOLICITOR OR BARRISTER -
Our specialist complaints handling advisers can help you claim compensation for poor service from your Solicitor or Barrister for emotional impact and/or disruption caused, and make them pay for someone else to:
• complete the work;
• refund fees already paid;
• pay compensation of a specified amount for loss suffered;
• waive unpaid fees;
• limit fees to a specified amount;
• pay compensation of a specified amount for loss suffered etc .


Adults and children are entitled to DLA if very ill, or have significant health problems.
However, the forms that have to be completed can appear complex and confusing. The problem is knowing which form to do, and understanding how the system works.
We provide specialist advice and help filling in the necessary forms on this and claiming other benefits.

A unique personally-tailored, all-inclusive, discounted package covering all of the support, information, advice and services required for either a petitioner or respondent, from the start of a divorce through to and including your first day in court. Plus, follow-up post-hearing support and assistance in complying with the judge's directions after the hearing, and assistance with preparing a draft proposed Consent Order to encourage an early settlement before the second court hearing.
 (Terms & conditions apply)

We can provide you a tailor-made draft Deed of Separation, ready to have checked by your spouse or their legal adviser, which we will also complete for you ready for both of you and your witnesses to sign. Our fee includes a one-hour free advice & information appointment.

our fee details


Research our requirements.
Join/train
as a Family Law Clinic legal adviser. Online applications only considered.
Please email us your CV and application.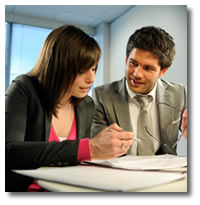 You may be unhappy with the final order and consider that the judge got it really wrong or that it is unjust.

Depending on the type of case, type of order and the facts, you have the right of appeal, to set aside, or to vary the order.

We offer a clear explanation of your rights and options and simplify the whole application process for you, so that you can get on with life and not get muddled up with court forms and procedures