LOW COST
DIVORCE/DISSOLUTION/JUDICIAL SEPARATION
Family law solicitors are no longer a necessity, given the economic viability and ability of Litigant In Person Assistants

(

aka Para Legals, McKenzie Friends, Legal Executives

) and the flexibility of Public Access Barristers.

You certainly do not 'need' a Solicitor at all, to start things off or to move matters forward. If, after meeting you, we considered, for example, that a letter to the other spouse was necessary, we could advise you how to word and structure a letter that you could write yourself. A letter from you, worded correctly, has as much procedural significance as a Solicitors letter, should you then decide to apply to the court for help if she/he was uncooperative.
We can help you in a family law matter if you do not qualify for public funding and prefer not to use a high street Solicitor. We are not Solicitors, but with access to over 100 legal consultants (aka McKenzie Friends and Legal Executives) available across England & Wales, we are ready to work hard for your success in and out of Court.

Divorce, Children Act solutions and financial settlements are not an exact science, as every case is different. However, you can rely on us for a high standard of service, transparency and no hidden costs, so, if you emai lus your enquirynow,we will do our very best to help:


LASTING POWER

OF ATTORNEY

HEALTH &
WELFARE
PROPERTY &
FINANCE

ALL-INCLUSIVE PACKAGES


£199 ea per LPA
Email us for details:


CLIENT SUCCESS REPORT

"Perhaps, like so many other people in the country, I tuned in one morning to a BBC One interview where Nicola Matheson-Durrant of the Family Law Clinic explained about her discovery of the errors in the Form E. I will always be grateful that I did so, for Nicola became more than a McKenzie Friend. She was a real friend to me in the final lap of a four-year acrimonious divorce battle. She helped me prepare for the Final Hearing over the course of the last two months (yes, it went all the way, because my husband would not settle). She advised me how to update my Financial documentation, and how to edit and structure my Open Offer, Case Summary, Skeleton Argument, Position Statement, Index to the Trial Bundle, Opening speech and Cross Examination Questions. She then helped me reduce the size of my proposed Trial Bundle from 4 lever arch files down to one! She coached me on presenting my case, took down the notes in Court and prompted me to ask the right questions, especially when I was in a haze. Having Nicola sitting next to me calmed me down, and I believe that I came across well and sincere to the Judge. I am pleased to say that the outcome of the hearing was exactly what I had asked the Judge to order, which for a self-representing person, was remarkable. I will say that Nicola was indeed a God-send. (Dr F. Isaacs-Sodeye, 2016)."


LOW COST

COURT HELP


We can help with everything

LITIGANT

IN PERSON


Mackenzie Friends

PRACTICE

GUIDANCE


Mackenzie Friends 2010

We will help prepare your case and attend Court with you. Court forms, advice, case preparation and court attendance for applicants and/or respondents in family & matrimonial law matters, such as :
divorce advice, cohabitation and property disputes,
maintenance, Form E, emergency and domestic violence,
land, property, mortgage & property repossession matters.

The Family Law Clinic specialises in providing professional

Litigant In Person Assistant (aka McKenzie Friend) within England & Wales.
Nicola Matheson-Durrant, leading UK professional Litigant In Person Assistant (aka McKenzie Friend) , trains all Family Law Clinic's advisers in the current rules and guidance on Litigant In Person Assistant (aka McKenzie Friend) , and coaches litigants in person who would prefer to attend court on their own, without support.


Click here for our page that outlines basic information concerning the official guidelines regarding the appropriate actions and behaviour concerning Mckenzie Friends. The page also links to the full legal document that defines every aspect of the matter.

CLAIM

COMPENSATION


FROM YOUR SOLICITOR OR BARRISTER -

Our specialist complaints handling advisers can help you claim compensation for poor service from your Solicitor or Barrister for emotional impact and/or disruption caused, and make them pay for someone else to:


• complete the work;


• refund fees already paid;


• pay compensation of a specified amount for loss suffered;


• waive unpaid fees;


• limit fees to a specified amount;


• pay compensation of a specified amount for loss suffered etc .

DIVORCE
MONEY & COURT
WITHOUT THE EXPENSE OF SOLICITORS,
BARRISTERS OR MEDIATORS
A unique personally-tailored, all-inclusive, discounted package covering all of the support, information, advice and services required for either a petitioner or respondent, from the start of a divorce through to and including your first day in court. Plus, follow-up post-hearing support and assistance in complying with the judge's directions after the hearing, and assistance with preparing a draft proposed Consent Order to encourage an early settlement before the second court hearing.
 (Terms & conditions apply)
EXPRESS
SHORTCUTS
Quickly find out the likely outcome of your case from an independent, specialist barrister.

We search, source and shortlist four barristers, and you choose the best one to advise you.

Each barrister will provide a value-for-money, one-off, all-inclusive, discounted quote to provide you with their written opinion, supported by case law. This shortcut, which would confirm the strengths or weaknesses of your case, is an invaluable option for litigants in person and could help avoid an humiliating, disastrous final hearing and parting with unnecessary legal costs,




Our express search fee:
£265

SEPARATION

AGREEMENTS


We can provide you a tailor-made draft Deed of Separation, ready to have checked by your spouse or their legal adviser, which we will also complete for you ready for both of you and your witnesses to sign. Our fee includes a one-hour free advice & information appointment.

our fee details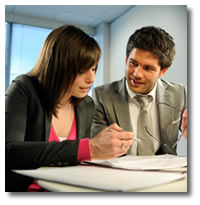 APPEALS,

SET ASIDE, VARY AN ORDER



You may be unhappy with the final order and consider that the judge got it really wrong or that it is unjust.

Depending on the type of case, type of order and the facts, you have the right of appeal, to set aside, or to vary the order.

We offer a clear explanation of your rights and options and simplify the whole application process for you, so that you can get on with life and not get muddled up with court forms and procedures